If you think of a business start-up, first and the most important thing that you would require is a space for working. Proper space is necessary to work on the business, and it would not be a good idea to choose your home as your working space. Though at the start, it would be difficult to afford your own office, there are alternatives that you can opt for. One of those alternatives is getting a coworking space. Coworking Space in Boston is being chosen by so many small businesses now a day. Given below are some benefits that make the business start-ups chose coworking spaces: –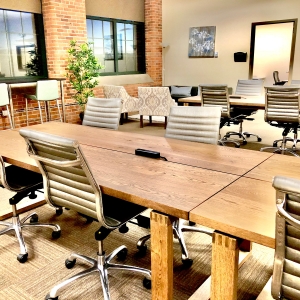 ●There are many facilities that a Coworking Space in Boston can provide you over your home or any unprofessional places such as restaurants or coffee shops. Services such as Wi-Fi connection that too with high speed, plenty of power sockets that are usually needed to plug in various office use devices, and a lot of space on the desk to put files or important business documents. Thus, you will be able to stay more organized by adopting coworking spaces.
●Coworking spaces are comparatively cheaper than taking office on rent. Thus, this is one of the cost-effective solutions that can potentially save a lot of money on a business start-up. Also, there are no rigid tie-ups involved while getting a coworking space and you can switch on either year, month or even on a daily basis. Though, this will not get possible if you take office on rent, as you have to pay every month and even have a sign a yearly or half-yearly contract.
●As these coworking spaces are used by small entrepreneurs or freelancers like you, there is a great opportunity for you to connect with them and establish your network. Your business can potentially gain popularity, and also you would get to learn business strategies or other business rules from your neighboring businessman. Being part of this coworking community could open up ample earning chances for you and at times, could also develop business partnerships.
Getting a Coworking Space in Boston could flourish your business and could help you to take it on great heights. This inexpensive business solution could help you increase the productivity of your business as you can make more investments now. However, it is essential that you choose the correct location as your coworking office space, i.e., the place should be easily accessible to your clients. You should never choose any remote space and should also make sure that the coworking community is good. For getting a coworking space for your business which has proper facilities and surroundings, you must consider My Smart Spaces. To know more about it, visit wwww.mysmartspace.com
https://mysmartspace.com/wp-content/uploads/2018/09/mysmartspace-logo.png
0
0
Harmanpreet
https://mysmartspace.com/wp-content/uploads/2018/09/mysmartspace-logo.png
Harmanpreet
2020-02-05 03:57:03
2020-02-06 02:26:57
Benefits of Starting Your Start-up Venture From a Coworking Space in Boston